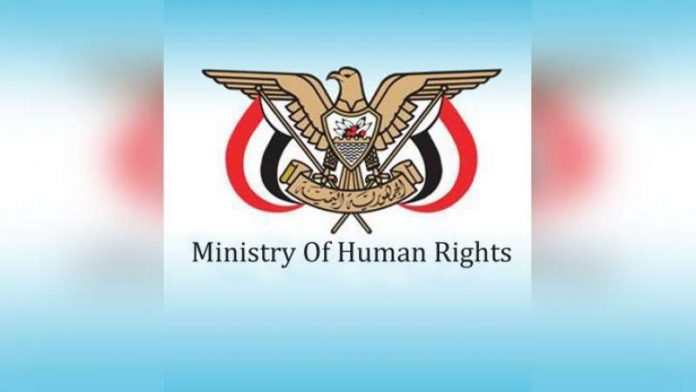 The Ministry of Human Rights has strongly condemned the crime of banditry and killing committed by the UAE-backed Southern Transitional Council (STC) militias against the Yemeni expatriate, Abdul-Malik Al-Sanabani in Tor al-Baha district of Lahj province, southern Yemen.
The ministry said in a statement that the kidnapping, torture, killing and looting of Sanabani was a crime that comes within the series of US-Saudi crimes and violations, violating the rules and provisions of international humanitarian law, and Geneva Conventions.
It denounced the continuation of the US-Saudi aggression and mercenaries to commit the most heinous crimes against citizens traveling and returning to the Yemeni lands through the airports under their control.
The statement held the Saudi-led coalition and its mercenaries responsible for this crime and other crimes and siege. It also held the United Nations and the Security Council responsible for their silence about the closure of Sana'a airport by the US-Saudi aggression which led to such a crime.
For its part, the Minister of Foreign and Expatriates Affairs strongly condemned the attack and killing of Abdul Malik Al-Sanabani, by by militias from the Ninth Brigade "Thunderbolt" of the UAE-backed transitional council in the town of Tur al-Baha in the Lahj governorate.
It said that the reason for the attack and the killing of the citizen Abdul-Malik al-Sanabani is the closure of Sana'a International Airport by the US-Saudi aggression, calling on the United Nations and international and humanitarian organizations to pressure towards opening Sana'a airport and other Yemeni ports.