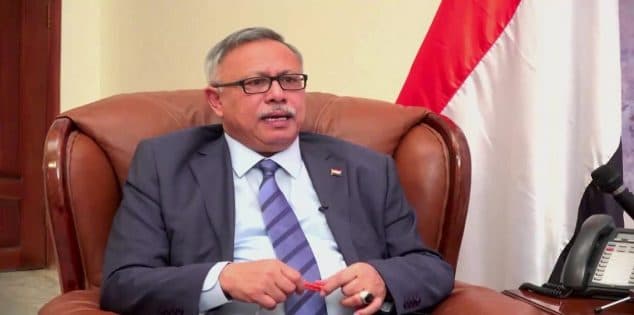 The Prime Minister of the National Salvation Government, Dr. Abdulaziz bin Habtoor, affirmed, Saturday, that the country is suffering economic distress as a result of 7 years of US-Saudi aggression and siege and the coalition's control over the sources of wealth.
Bin Habtoor said in his speech during the first conference to develop the country's public financial management, which was held in the capital, Sana'a: "We work with 7% of the 2014 budget as it is the last budget approved before the aggression".
He added: We succeeded in confronting the conspiracies of the aggression coalition to target the national currency despite the siege and the fierce economic war, explaining that the development of finance institution and other sectors of the state is based on the vision of building a state for the future, whose principles were laid down by Martyr President Saleh Al-Sammad.
He noted that "our heroes Army and Committees protect us and provide a safe environment for building the state," thanking them for liberating the land from the occupier on 49 fronts.
The Prime Minister of the National Salvation Government said: It is stupidity to describe us as a coup government while we are in Sana'a, the capital of Yemen, by the pro-aggression government who stay in a hotel abroad and can not make a decision without the permission of the coalition of aggression.
Bin Habtoor saluted the rebellious youth in Aden and the southern governorates who stand in the face of the US-Saudi mercenaries and yearn for freedom and dignity, considering that the coalition's tools in Aden are mired in the illusion of an old British project to strip southern Yemen from its identity.
The Prime Minister of the National Salvation Government stressed that we are allies of every free person in the region and supportive of every liberation project that opposes the US-Zionist project in the region.