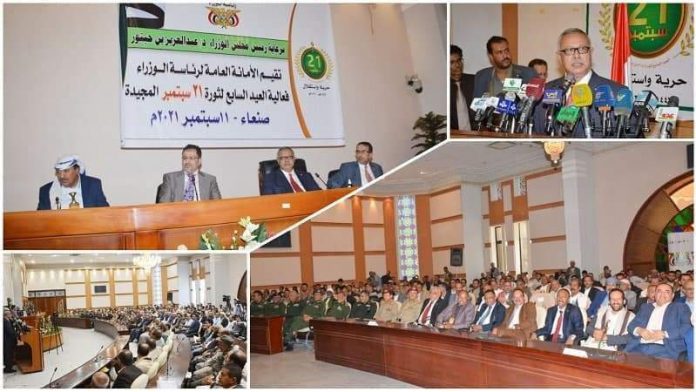 The Prime Minister of the Salvation Government called on the new UN envoy for Yemen Hans Grundberg to bypass the wrong Security Council resolutions.
During an event held by the General Secretariat of the Prime Minister on Saturday to celebrate the seventh anniversary of the September 21 revolution, Abdulaziz Bin Habtoor made it clear that the war is being waged by Saudi Arabia and the Emirates, from whose territories warplanes are launched to kill the Yemeni people.
"The new envoy must understand that Sana'a is committed to the option of a single Yemeni state, independence of decision-making and identity, and not to compromise its sovereignty," Bin Habtorr stressed.
"If the new UN envoy repeats the same thing that has been chanted about the war in Yemen seven years ago, he will not reach a solution," he added.
For his part, Deputy Prime Minister for Defense and Security Affairs Lieutenant-General Jalal Al-Rowaishan pointed out that Hans Grundberg's briefing speaks of a party that is imposing war and siege as if it were oppressed.
Al-Ruwaishan stressed that the UN mechanism for dealing with the aggression on Yemen has become exhausted and useless, and will not achieve peace or stop the war and lift the siege.
"The new UN envoy is concerned with impartiality and freedom from pressure from major countries," he added.