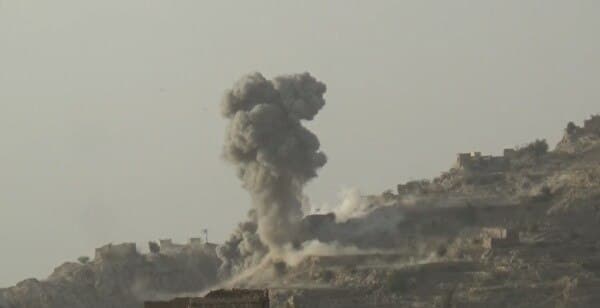 The US-backed Saudi-led  aggression coalition fighter jets launched on Friday 15 air raids on Saada and Marib provinces, security sources said.
In Saada, the  aggression coalition aircraft targeted al-Faraa area in Kitaf district with four airstrikes and Shada with one airstrike, the sources explained.
In Marib, the aggression warplanes also waged three airstrikes on Sirwah district, five on Mahliyah district and two others on Rahabah district, according to the sources.