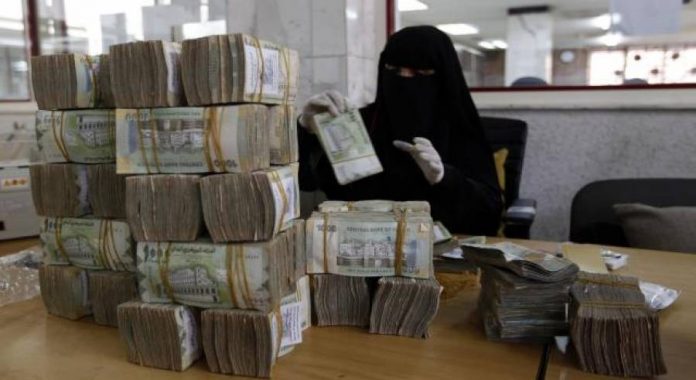 The price of the Yemeni riyal in Aden and the rest of southern governorates witnessed, Wednesday, a new setback against foreign currencies, in exchange for maintaining its stability in the capital, Sana'a.
The dollar swept the Yemeni riyal during the past hours in the exchange market, exceeding 1,300 Yemeni riyals, in the cities of Aden and Mukalla, while the price of the Saudi riyal reached 350 Yemeni riyals.
The Yemeni riyal maintained its value against foreign currencies in Sana'a, where the price of the US dollar reached 600 Yemeni riyals, and its stability against the Saudi riyal, at the price of 158 Yemeni riyals.
The deterioration of the local currency comes as a result of the pro-Saudi government printing one trillion and 800 billion riyals of illegal currency in Russia without a cash cover last year, in addition to its acquisition of all fuel revenues in the southern governorates, and their transfer to a special account with the National Bank in Riyadh.