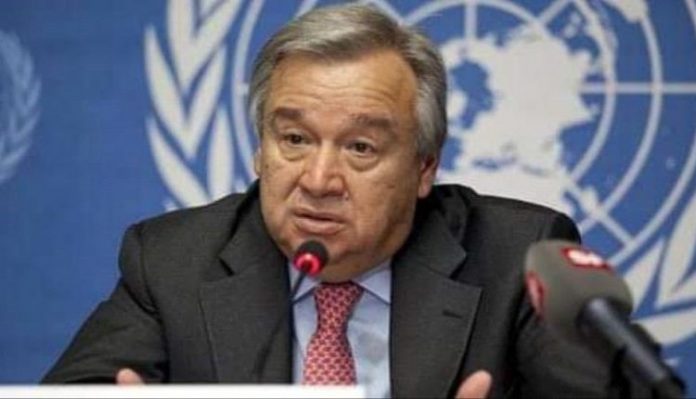 United Nations Secretary-General António Guterres stressed the need to investigate war crimes and crimes against humanity that Saudi Arabia and the United Arab Emirates continue committing against Yemen for the seventh consecutive year.
Guterres said, at a conference held by his spokesman, Stephane Dujarric, "There is a need to implement the principle of accountability and to investigate the occurrence of war crimes and crimes against humanity in Yemen."
Dujarric responded to journalists' questions regarding Guterres' position on the failure of the UN Human Rights Council in Geneva to extend the mandate of the international team of investigators for "war crimes" in Yemen.
"We know that the non-extension decision today is up to the member states," he said.
Dujarric added: "We will continue to press for the implementation of the principle of accountability in Yemen."