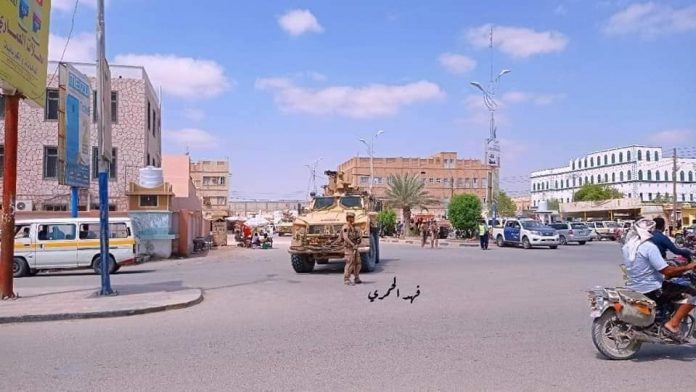 Media sources reported pictures showing the deployment of US Marines in the streets of Hadramawt Governorate.
The pictures showed Marines soldiers on the streets of Ghayl Bawazir city in Hadramout Al Sahel, accompanied by armored vehicles and police dogs.
Local sources confirmed that US Marines were stationed in the "Center of Al-Ghail" area around the city's General Hospital, explaining that they began to inspect citizens' cars.
According to the sources, the deployment of the Marines comes to secure the visit of a delegation from the World Health Organization to the city.
The United States of America launched a military landing during the past months, in Hadhramaut governorate, under the pretext of pursuing terrorist cells, coinciding with the strengthening of its military presence in Al-Mahra governorate.