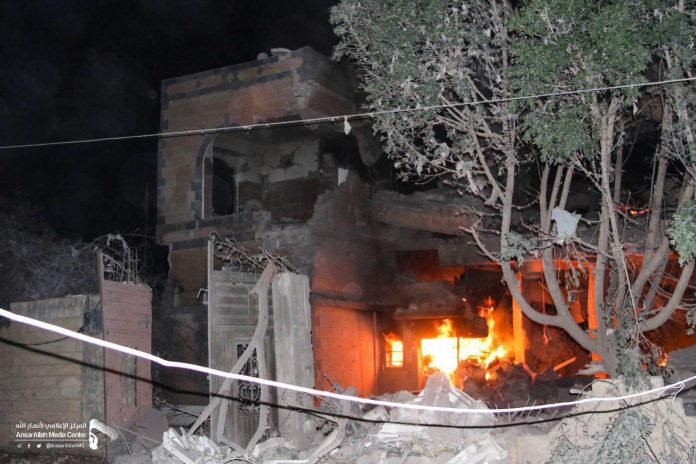 Two citizens were killed and two others were wounded, at dawn Wednesday, as a result of raids by the US-Saudi aggression that targeted residential neighborhoods in the capital, Sana'a.
 A security official  in Sana'a reported that the US-Saudi aggression has targeted a building under construction belonging to the Orphan Hospital in Ma'in District.
Hours later, the aggression launched a raid on a plastic factory in Amran Roundabout in the Al-Thawra District, which caused serious material damage, without reporting civilian casualties.
On Tuesday, the US-Saudi aggression launched three raids on Al-Anab residential neighborhood, burning a plastic baskets factory for a Syrian citizen, in addition to damaging a number of houses.