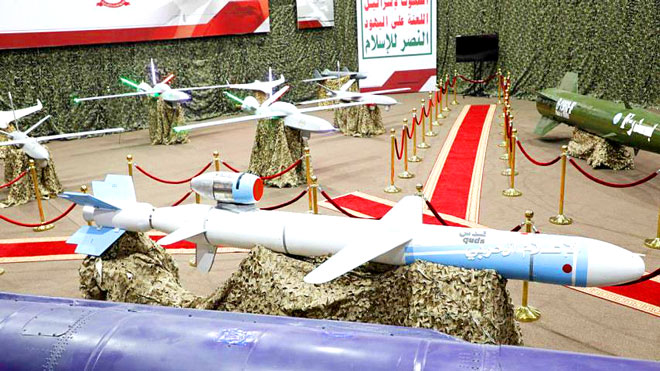 Yemeni Armed Forces Spokesman Brigadier General Yahya Sare'e has revealed more details about the type of weapons that the army forces used in Operation Yemen Hurricane, which targeting vital and important sites inside the territory of the United Arab Emirates (UAE).
In a brief statement, Brigadier General Yahya Sare'e said that the missiles used in Operation Yemen Hurricanr were four Quds-2-type winged missiles used to target the oil refinery of al-Musaffah and Abu Dhabi Airport, while the Zolfiqar-type ballistic missile was used in the operation that targeted Dubai Airport.
The Yemeni Air Force targeted several sensitive and important targets addition to the previously mentioned areas, using Sammad-3 drones.
On Monday night, The Yemeni army announced the implementation of Operation Yemen Hurricane in the depth of the Emirati territories, in response to ongoing military escalation by the US-backed Saudi-Emirati coalition against Yemen.