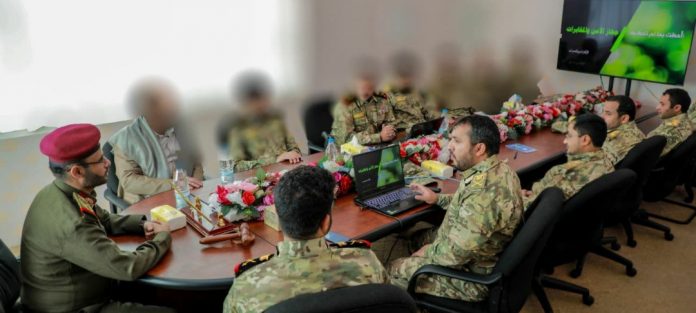 President of Yemen, Mahdi al-Mashat, has on Monday praised the efforts made by the Security and Intelligence Agency (SIA) to enhance security and stability and thwart Saudi-led  aggression coalition plans targeting Yemeni people and land.
This came during his presiding over a meeting with the agency's leaders that reviewed the work plan of the agency for the next stage.
President Al-Mashat stressed "the need to redouble efforts in order to keep pace with the current challenges and to confront the conspiracies of the aggression countries and their attempts to target the home front."
President al-Mashat pointed to the importance of raising the level of vigilance and coordination between the various units and security agencies, in order to confront anyone who tries to tamper with the security and stability of the country.