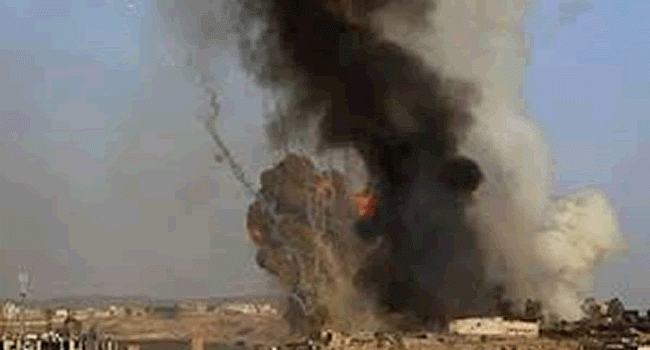 The US-backed Saudi-led aggression coalition warplanes launched on Saturday more than 80 air raids on five Yemeni provinces, a security source said.
In Shabwah province, the aggression fighter jets waged 27 raids on Bayhan district, 16 on Al-Ain district, and five others on Harib district, according to the source.
The source indicated that 19 airstrikes hit Marib province, including 14 on Al-Balaq area in Al-Wadi district, three on Sirwah district, and two others on Al-Jubah district.
The aggression aircraft also targeted Al-Tuhaita district in Hodeidah province with four airstrikes, while two other airstrikes hit Al-Yatama area in Khab Washa'f district in Jawf province.
The source mentioned that six air raids targeted citizens' farms in Al-Jar area of Abs district in Hajjah province, while another raid hit the western Majaza in Asir axis.