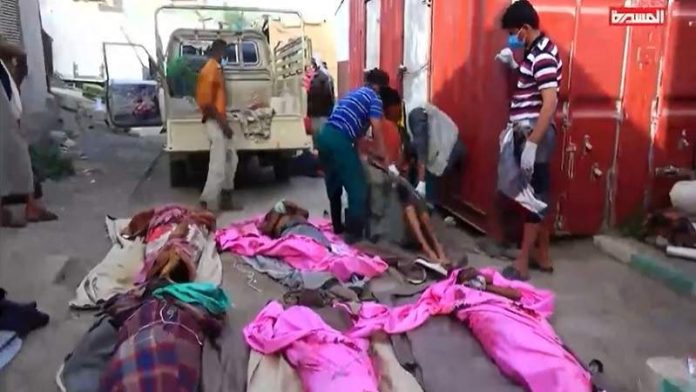 At least 25 civilians  have reportedly been tortured to death by the so-called Saudi border guards in the border area of al- Al-Raqaw in the district of Monabbih, Saada province, the Yemeni News Agency "Saba" reported.
According to Saba, the Republican Hospital in the province only  received the seven bodies of citizens who were tortured and killed.
According to security sources, the victims died after being tortured with electricity.
The source condemned the heinous crime and "the Saudi enemy's persistence in shedding Yemeni blood by various means, whether by airstrikes, rocket and artillery shells, as well as torture to death."
Condemnations have been pouring in from different quarters on the Saudi crime against Yemeni citizens.