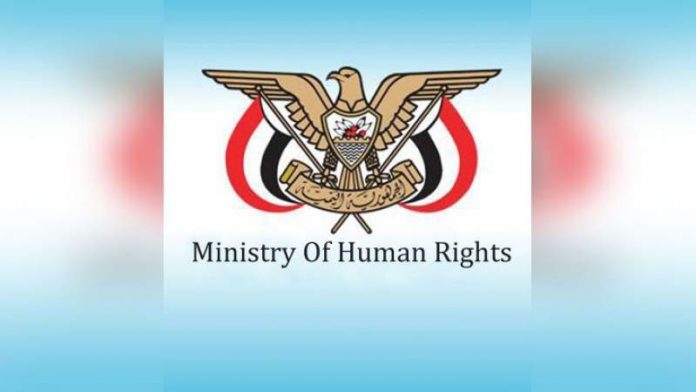 The Ministry of Human Rights condemned on Friday the heinous crime committed by the Saudi border guards against Yemeni citizens in Al-Raqaw area in Monabbih district of Saada province.
In a statement received by the Yemeni News Agency (Saba), the ministry denounced the Saudi enemy's torture of the Yemeni citizens and electrocuting them to death in Al-Raqaw area.
The ministry said it had spotted 7 corpses in the Republican Hospital in Saada, bearing signs of systematic torture, pointing out that there are a number of other bodies still at the scene of the crime in an area near Al-Raqaw, according to eyewitnesses.
The statement condemned the silence of the United Nations, which is supervising the armistice, regarding this crime and the violations of the aggression coalition in several provinces.
The Ministry of Human Rights held the Saudi regime and the aggression coalition fully responsible for this crime and many others, which are considered flagrant violations of the UN-declared armistice.
The Ministry's statement called on the international and local organizations, the international community, the Security and Human Rights Councils, to condemn this crime, and held the aggression countries responsible for violating the truce, which they did not adhere to at all levels.