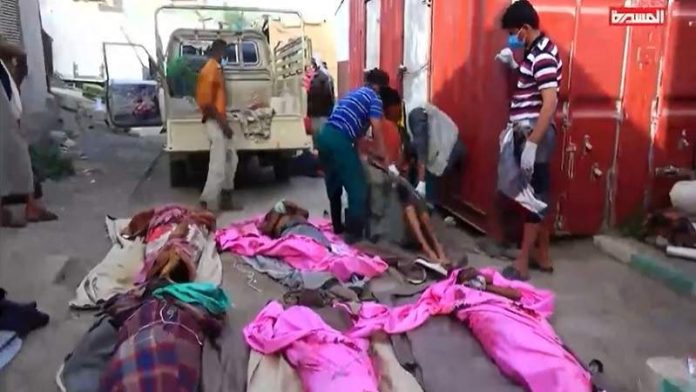 Condemnations have continued from different quarters on the heinous crime committed by the Saudi border guards against Yemeni citizens.
Insan Organization for Rights and Freedoms said in a statement: "We express our concerns about the situation of thousands of migrants whose rights have been violated in the notorious Saudi detention centers."
On Thursday, the Republican Hospital in Saada received the bodies of seven citizens who were tortured to death by the Saudi army in the Al-Raqaw area of the border district of Monabbih .
The organization added: According to the medical sources, the death was due to the torture with electric wires by the Saudi border guards, as the sources indicate that this number of victims is considered an initial toll and can be increased.
The organization called on all international and local organizations to condemn all those who committed these violations of international humanitarian covenants and norms, and the need for international organizations to do their duty to protect migrants and to pressure the Saudi authorities to abide by international humanitarian covenants.