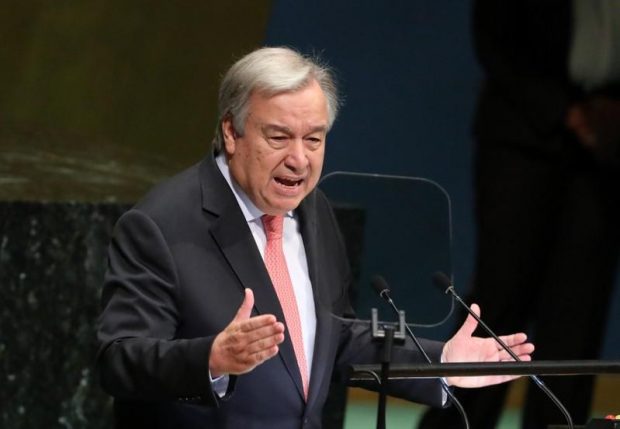 United Nations Secretary-General Antonio Guterres has welcomed the agreement between the Riyadh-backed government (the Presidential Council) and the National Salvation Government, to renew the armistice in Yemen for two months under the same provisions as in the original agreement.
The statement said that the armistice agreement entered into force on April 2, 2022, and Yemenis have felt the real and tangible benefits, including a significant reduction in violence and the number of civilian casualties, with an increase in the flow of oil derivatives through the port of Hodeidah, and the resumption of international flights from Sana'a for the first time in six years.
He pointed out that the armistice enabled the parties to meet under the auspices of the United Nations to start negotiations to reopen roads in Taiz and other provinces and implement mechanisms to reduce the military escalation throughout Yemen.
Guterres urged the parties to complete the implementation of the provisions of the armistice in full without delay in order to advance the interests of all Yemenis who are still suffering in one of the worst humanitarian crises in the world.
He stressed that the regional and international support would remain an extremely important factor for the continued successful implementation of the armistice.