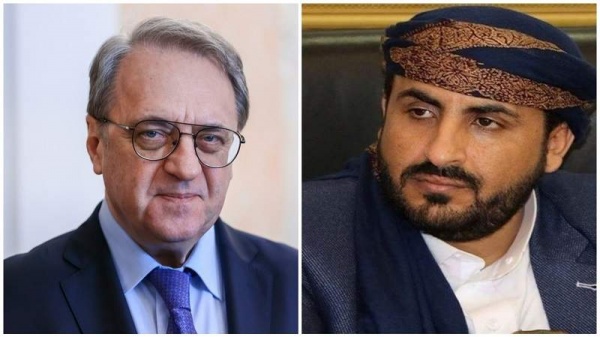 The National Delegation headed by Mohammed Abdulsalam met with Russian Deputy Foreign Minister Mikhail Bogdanov in Russian capital, Moscow. The meeting emphasized interest in the prospects for achieving a comprehensive peaceful settlement of the war against Yemen and addressing the humanitarian issues.
Recently, member of Supreme Political Council, Mohammad Al-Nuaimi, stressed that the international community should interact with UN-sponsored truce in Yemen. In a statement to Almasirah, Al-Nuaimi said that the US-pushing towards the truce is a tactic used by Americans to serve its interests, even if it invokes peace and the humanitarian situation in Yemen.
For his part, the Secretary of the Supreme Political Council, Yasser Al-Houri, added that the leadership's assessments regarding the truce are accurate and sensitive, and the priority is for the supreme national interest.
Al-Houri explained that going to extend the truce is a confirmation of our stances that seek to alleviate the suffering of the people and are biased towards honorable peace.