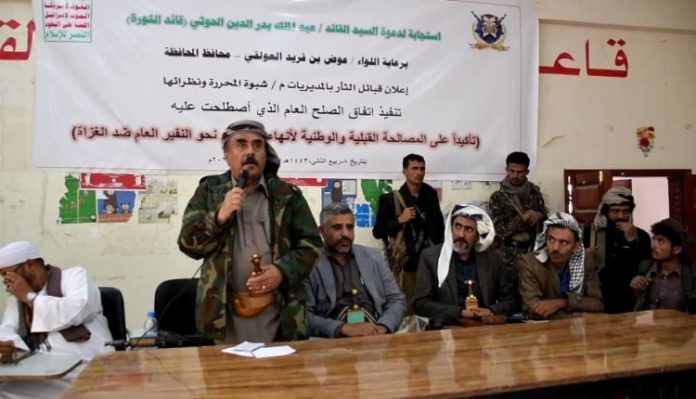 Shabwa Governor, Awad bin Farid Al-Awlaki, warned the militia backed by the Saudi-Emirati forces against targeting civilians as a result of their armed struggle for power in the governorate.
"A number of Shabwa civilians were killed during the past two days as a result of the clashes of these militia," the governor of Shabwa said in a statement.
He added that civilians in Shabwa are now living as victims of the conflict in Ataq, stressing that the militias in Shabwa aim to sow discord and control the ports and oil fields in governorate.
Governor Al-Awlaki also stressed that the main task that Yemen should focus on is defending the homeland and the unity and integrity of its territories, and not accepting interference from any external forces in Yemen's affairs.
The occupied southern governorates are witnessing a security chaos, and an escalation of attacks and assassinations between the parties loyal to the US-Saudi-UAE aggression, in light of the spread of Takfiri groups.