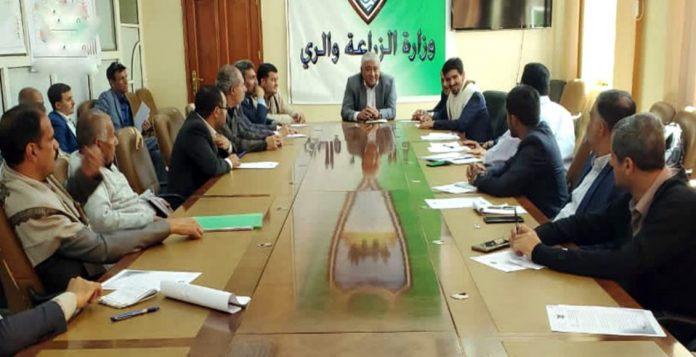 Minister of Agriculture and Irrigation, Abdul-Malik al-Thawr, stressed the importance of doubling efforts to implement activities and programs aimed at advancing the agricultural sector and enhancing its role in providing food security.
The minister called on the ministry's sectors, bodies, institutions and offices to pay attention to encouraging community initiatives and focus on supporting wheat cultivation.
This came during his meeting on Monday to discuss the activities and tasks of the ministry within the framework of the directives of the Leader of the Revolution and the President of the Supreme Political Council to activate the work of government agencies and improve their performance.