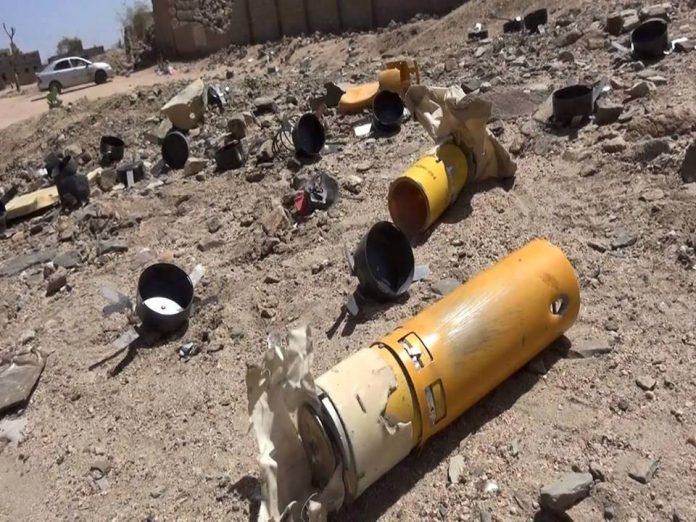 At least one civilian was killed and eight others were injured, including women, due to explosions of cluster bombs, remnants of the US-backed Saudi-led coalition forces in the last 24 hours in three governorates.
The Executive Center for Mine Action stated that a civilian was killed and four women were injured in Bayda governorate as a result of mines explosion.
The center added that two civilians were injured in Hodeidah governorate and another one was injured in Sana'a governorate as a result of cluster bombs.