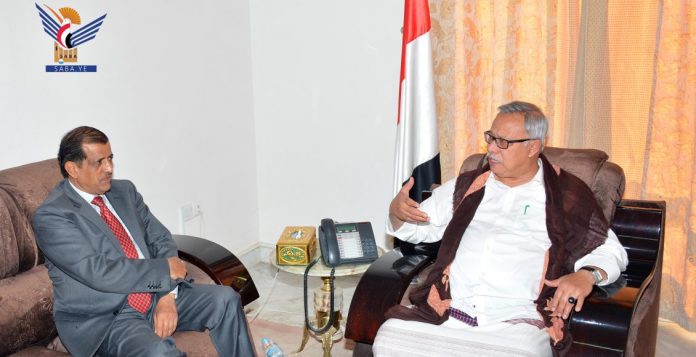 The Prime Minister Dr. Abdulaziz Saleh bin Habtoor met on Sunday with Minister of Technical Education and Vocational Training, Ghazi Ahmed Ali Mohsen.
During the meeting, they discussed the status of the ministry, its colleges and institutes, and the progress of the educational process in its technical and professional aspects for the past period of the academic year 1444h.
The meeting touched upon the level of follow-up to the outcomes of the Prime Minister's visit to the ministry at the end of last September, in addition to the mechanisms to support the vocational education sector and enhance and develop its pivotal role in serving the requirements of the local and regional labor market and meeting its needs of qualified technical and professional cadres.
Bin Habtoor praised the efforts of the Ministry of Technical Education and its affiliated institutions and the level of implementation of its plans, programs and tasks.
He stressed that the government is counting on this important sector to support the development process and the contribution of its outputs, which are positively prepared to serve the productive and economic processes.