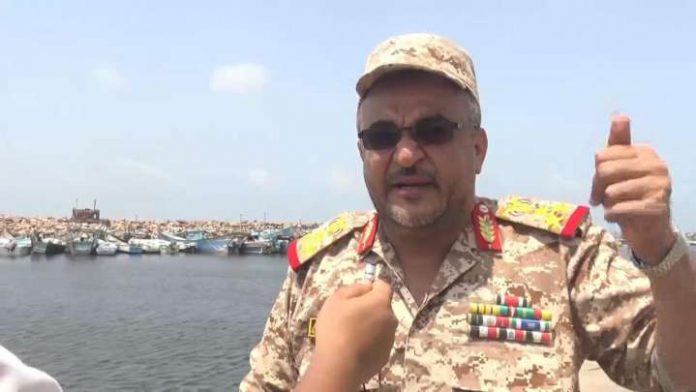 Major General Mohammed Al-Qadri, a commander of the Coastal Defense Brigade said that moves of the US, Israeli enemy and their allies in the Red Sea aimed to threaten the safety of maritime navigation in Bab al-Mandab Strait.
He affirmed that the actions of the hostile forces in the Red Sea being monitored accurately, posting a danger to the regional waters and the global trade movement.
Maj. Gen. Al-Qadri affirmed that protecting the Red Sea, the Yemeni islands, and the Bab al-Mandab Strait is a Yemeni responsibility, and that the Yemeni armed forces and naval forces have the full ability to protect.
He pointed out that the region does not need invaders to protect it as they claim, because the Saudi-led coalition countries and their allies are the real enemy of safety and commercial and civil navigation.