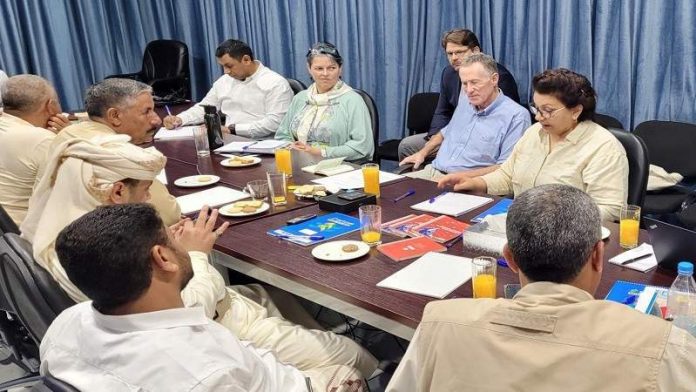 The Head of national team to monitor the ceasefire and redeployment in Hodeidah, Major General Ali Al-Mushki, met on Sunday with the head and members of the UN Mission to support the Hodeidah Agreement.
During the meeting, Ali Al-Mushki, confirmed that the provision of demining equipment is constantly being demanded to reduce crimes against civilians.
Al-Mushki indicated that the UN mission is continuously informed of the crimes that occur as a result of the US, Saudi aggression targeting civilian.
"We do not see any international seriousness regarding the crimes of aggression and the human tragedy, Although we repeat that most of the southern neighborhoods of the city of Hodeidah are areas contaminated with mines and remnants of US-Saudi aggression," he said.
For his part, the head of the UN mission in Hodeidah, General Michael Beary, said: "The mission is drafting a memorandum as a plan to facilitate mine clearance work."