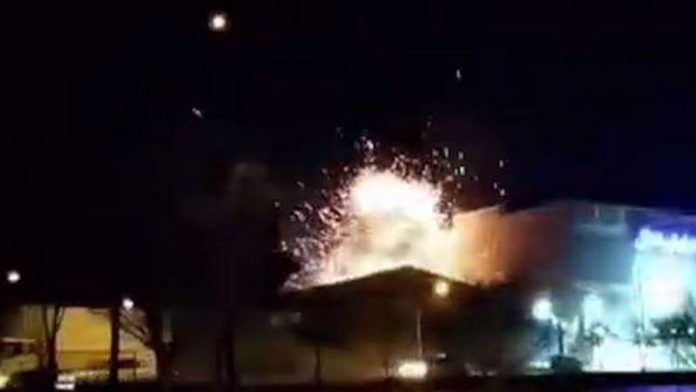 The Iranian air defense forces repelled a drone strike on a military workshop in the central city of Isfahan on Saturday night, the Defense Ministry said.
The ministry made the announcement in an early Sunday statement, after an explosion was reported at one of Isfahan's defense industry complexes late Saturday.
The ministry said one of its workshop complexes had come under attack from a number of Micro Aerial Vehicles (MAVs), but the complex's air defenses successfully repelled the attack.
"One of the MAVs was downed by the complex's air defense fire, while the other two were caught in its defensive traps and exploded," the statement added.
The ministry noted that the unsuccessful attack did not cause any loss of life and only led to minor damage to the roof of a workshop. The complex, it added, continues its ordinary operations following the attack, Press TV reported.
The ministry assured the Iranian nation that such blind attacks will have no effect on the country's overall march toward progress.
After a Sunday meeting in Tehran, Iranian Foreign Minister Hossein Amirabdollahian said Saturday night's "cowardly" drone attack could by no means obstruct the country's progress.
Source: Iranian Websites