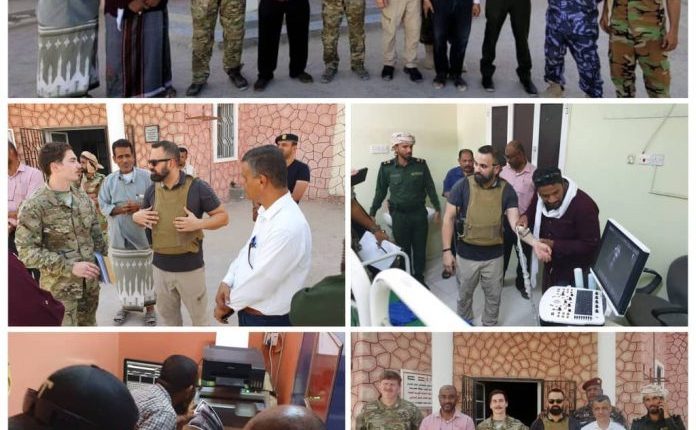 An American delegation arrived on Thursday in Hadhramaut province, eastern Yemen, which rises a question about the secret of Washington's interest in the province.
The increasing American interest in Hadhramaut has become suspicious of the political elites and rights activists in Yemen.
Although the Yemeni provinces under the control of the Saudi-led coalition all suffer from the same economic and security problems and the absence of services, the United States pays special attention to Hadhramaut, which opens the door wide for questions about this interest in Hadhramaut, and not other provinces.
The latest manifestations of Washington's interest in Hadhramaut came today, Thursday, through the visit of the civil affairs delegation of the United States to Ghail Bawazir district of Hadhramaut.
According to pro-coalition media, the US delegation consisting of military figures met officials in the district, and made promises to "convey the district's needs to donors in the United States."
The successive US visits to Hadhramout come in the midst of a state of tension witnessed by the province due to the conflict between the UAE and its loyal factions on the one hand, and the Islah Party, supported by Saudi Arabia on the other, to control the Hadhramaut areas.
From the point of view of observers, it does not seem that the raging conflicts between Riyadh and Abu Dhabi over Hadhramaut are outside the dubious American interest in the province.
Meanwhile, news from the city of Mukalla, the center of Hadhramaut, stated that the American forces are present at the city's airport and are conducting studies to establish a military base on the coast of Hadhramaut in eastern Yemen.
In October 2021, foreign forces, believed to be American, were seen roaming the streets of Ghail Bawazir city.