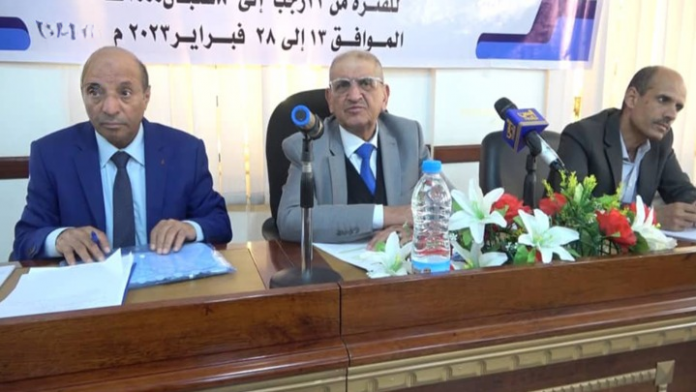 Minister of Planning and Development, Abdulaziz Nasser Al-Komaim, inaugurated in Sanaa on Monday the training program on development, economic, and social policies.
A number of officials responsible for planning and statistics in the Ministry of Planning and relevant authorities will participate in the program during the period from February 13–28, 2023.
The Minister of Planning confirmed that the inauguration of the program comes within the framework of the ministry's annual plan for the year 1444 AH, noting the importance of the program in building the capacities of government agencies' leaders on policy-making mechanisms and methodologies in the economic, social, and development fields in general.
Al-Komaim pointed out that the ministry is seeking, through the program, to form a specialized qualitative team that would be the nucleus for forming a national team for public policies.