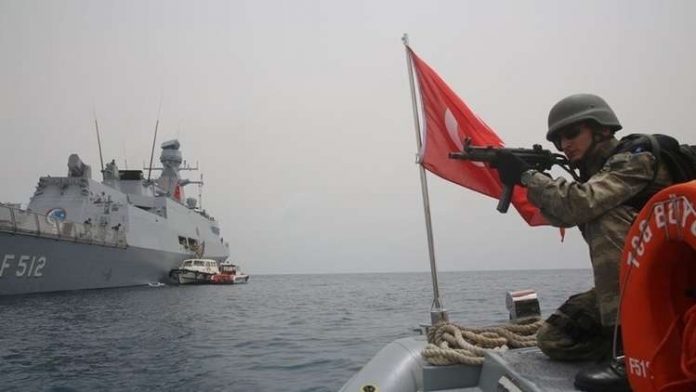 Turkey decided on Saturday to extend its military presence off the coasts of Yemen.
The Turkish parliament approved the ratification of President Recep Tayyip Erdogan's memorandum, which stipulates extending the deployment of Turkish forces in the Gulf of Aden and the Arabian Sea and its regional environs to the Somali coast for another year.
The Turkish forces deploy many warships off the coasts of Yemen, and also support many of its militias, the most prominent of which are led by the leader of the Islah Party, Hamoud al-Mekhlafi, and are stationed in the southwestern countryside of Taiz province on the outskirts of Bab al-Mandab.
The extension decision coincided with Al-Mekhlafi's return to escalate towards the strongholds of Saleh's nephew, Tariq, on the western coast of Yemen.