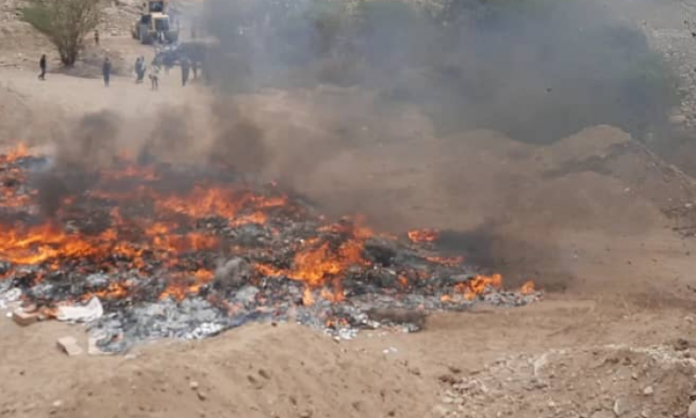 The Supreme Authority for Medicines and Medical Supplies confirmed that  25 tons of smuggled and expired medicines that were previously seized by the Anti-Smuggling Unit at Al-Rahda customs port in Taiz Governorate were destroyed.
The Director of the Drug Control Department at the Medicines Authority, Dr. Amr Al-Junaid, explained that the destruction process took place in the presence of the authority's representatives and the management of Al-Rahda Customs Center in the area designated for destruction in the local goods yard, Karsh line in Al-Rahda.
Dr. Al-Junaid indicated that the smuggled and expired medicines were deposited in the warehouse of the Al-Rahda Customs Administration and were subjected to legal procedures with the participation of the competent authorities in the Public Funds Prosecution and the security services.