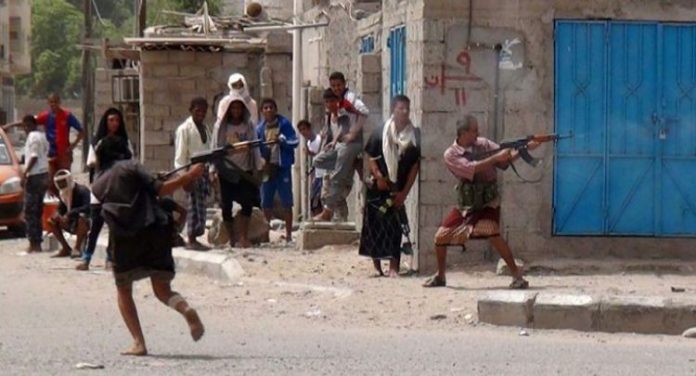 A military faction commander was wounded, on Wednesday, in the battles of Aden.
Medical sources reported that the commander of the Land Protection Unit of the security Belt, Abdul Samad Al-Omari, is currently undergoing intensive care amid a deterioration in his health condition.
Al-Omari was wounded during the battles taking place in the vicinity of the new airport of Aden, west of the city.
Since Tuesday evening, clashes have been taking place between the Transitional Council's factions and other groups, as the latter managed to tighten its grip on desert lands in the Ras Omran area.
The transitional authorities in the city are trying to establish an international airport project on it.