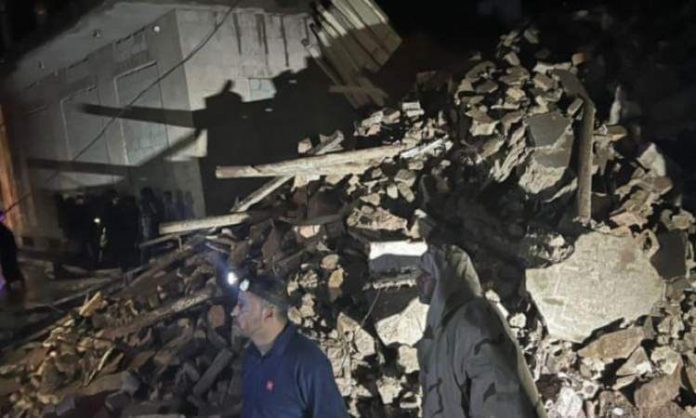 At least five people died and two others were injured when the roof of a three-story house collapsed in Al-Furqan neighborhood of Sha'ub district in the capital Sana'a.
The head of the emergency operations room in the municipality, Abdul Wahab Sharaf al-Din, and the director of Sha'ub district, Ahmed al-Sammad, explained that the collapse of the roof occurred suddenly at midnight on Friday, which led to the death of five people, and the injury of two others. The injured were taken to a nearby hospital.
They pointed out that immediately after receiving the report of the incident, the concerned bodies went to the scene and carried out the rescue operation.
Rescue teams pulled victims from the rubble, and the injured were transferred to the hospital.
The officials attributed the cause of the collapse to the obsolescence of the mud-built house and the fact that it has been abandoned for a long time.
They pointed out that the victims used to sit in one of the rooms of the house during the period of chewing Qat, and leave after completion.
During the funeral of the victims, they offered condolences to the families of the victims.