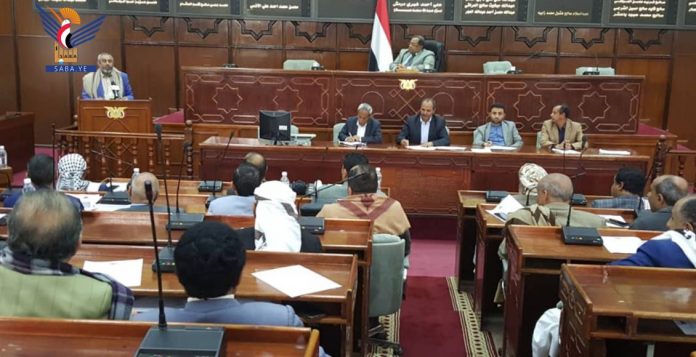 The Parliament discussed on Monday, during a session presided over by Deputy Speaker Akram Abdullah Attiya, issues concerning the rise in food and domestic gas prices.
In its session attended by the government side, the Parliament confirmed the need to adhere to the implementation of the Parliament's previous recommendations related to controlling and determining the prices of goods, services, foodstuffs, and medicines, and the provision of domestic gas through stations designated for that, in which safety and security standards and controls are met.
After extensive discussion, the Parliament approved obligating the government, represented by the Yemeni Petroleum Company and importers, to provide the Parliament with contracts for the purchase of oil derivatives, the date of purchase, and stock prices during the purchase so that the cost is calculated in light of that, taking into account the exceptional circumstances that the country is going through as a result of the repercussions of the aggression and blockade.
The Parliament also approved the attendance of the Ministers of Industry and Trade and the Local Administration to discuss a number of issues, including completing the discussion of the rise in food prices and the price discrepancy in commercial stores.