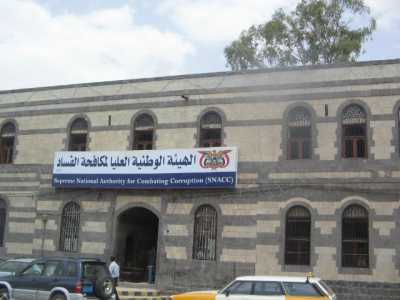 The Supreme National Authority for Combating Corruption (SNACC) in Sana'a referred to the Public Prosecution on Monday seven suspects in the case of facilitating the appropriation of public money and harming the state's interests.
In its meeting Monday, SNACC approved the results of the investigation in the case.
The damage amounted to 14,110,300 dollars, in addition to an amount of 620,560,719 Yemeni riyals, tax evasion amounting to 636,656 dollars, and 19,516,538 riyals.
The authority also decided to take the necessary precautionary measures to trace the seized funds and refer the accused to the Public Prosecution.