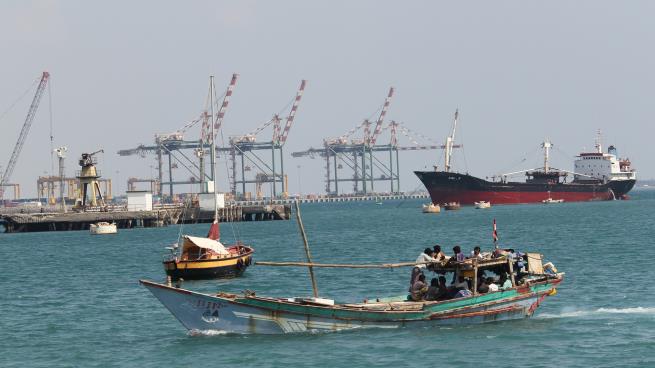 Gunmen loyal to the coalition kidnapped four government officials in the coastal city of Mokha, Taiz Governorate, southern Yemen.
Informed sources said that groups of the joint forces led by Tariq Saleh kidnapped 4 employees of the Fish Foundation, while they were leaving their work, and took them to an unknown location.
It is not yet known the reasons and motives for the kidnapping of the employees of the government institution, and whether they are related to the scenario of extortion and intimidation practiced by the Emirati factions to pass a new dose on merchants and consumers in the fish sector, especially with the imposition of new levies.