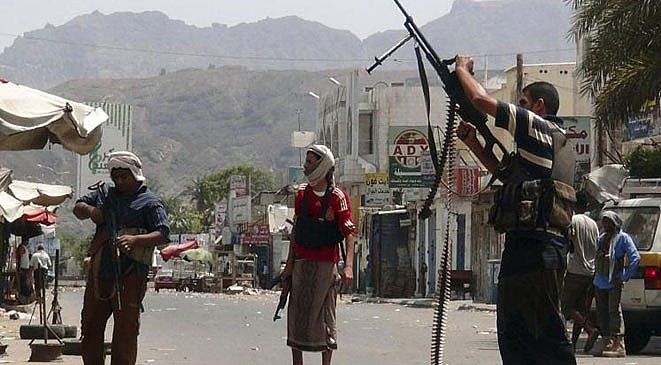 The city of Taiz, which is under the authority of the occupation and its mercenaries, is witnessing an unprecedented security breach.
In the new events, a person threw a bomb at the director of the Al-Judairi Police Department and members of the department in Jamal Street.
Media sources said that the incident resulted in the injury of the director of the department and five members of the department who were injured as a result of the incident, in addition to two civilians who were near the scene of the accident, while the wanted security officer called Muti` Dammaj, who was killed by the grenade, was killed.