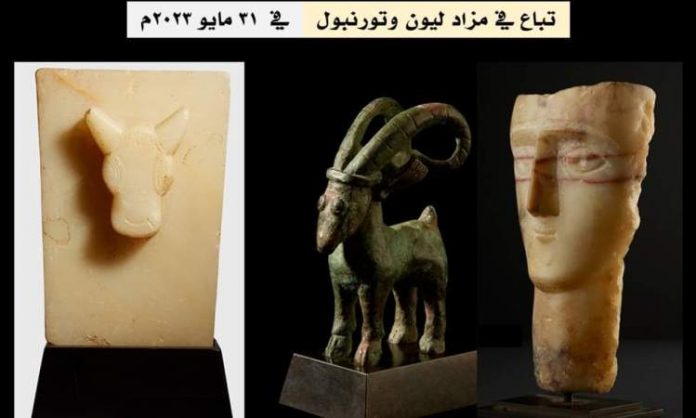 Abdullah Mohsen, a researcher interested in monitoring smuggled Yemeni antiquities, revealed on Wednesday that rare Yemeni artifacts were smuggled to Europe.
The researcher, Mohsen, said that four Yemeni artifacts will be sold in an auction "formed through time" in the French city of Lyon, on May 31.
He pointed out that among the artifacts, there is a commemorative plaque of carved alabaster, a symbolic figure of baked clay painted "terracotta", and a distinctive bronze ibex from the middle of the first millennium BC, made of cast bronze.
The smuggling and sale of rare Yemeni artifacts continues in European and American auctions, amid accusations by the coalition and Maeen government officials of being behind the smuggling operations.