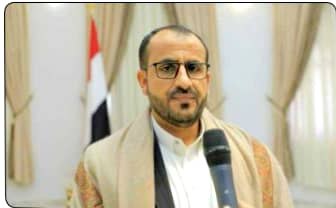 Head of the national negotiating delegation, Mohammed Abdulsalam, announced that the current negotiating round comes within the framework of the discussions were held with the Saudi delegation in Muscat and Sana'a.
"This round of negotiations comes also on the same path that we are moving on with the grateful and appreciated support of the brothers in the Sultanate of Oman," Abdulsalam said in a news statement on Thursday.
He pointed out that among the files that will be focused in this regard is the humanitarian file, represented in the payment of the salaries of all employees, the opening of the airport and ports, the release of all prisoners and detainees, the exit of foreign forces, which will pave the way to reach a comprehensive political solution.
Abdulsalam explained that discussions on the humanitarian file be an essential task for the national delegation in negotiating with the Saudi side, the coalition countries, and the international community.
"We affirm working to obtain the just rights of our people and reach solutions that end a situation that does not represent any stability or addresses to the humanitarian needs of our people," he added.