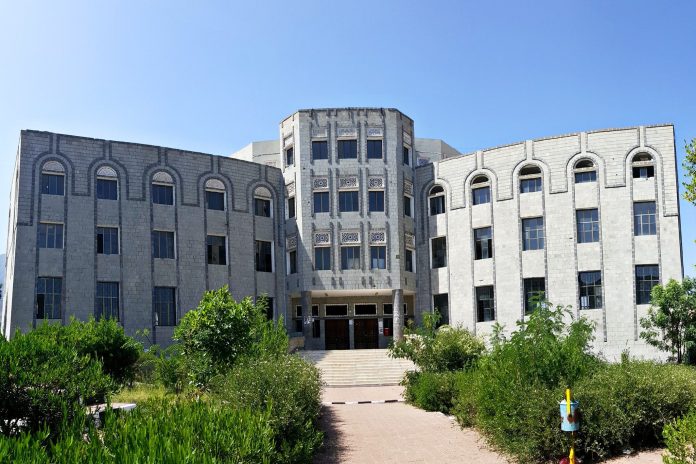 The Faculty Union at Taiz University, in southern Yemen, began a comprehensive strike, in protest against the refusal of the pro-coalition government to improve the financial conditions of academics.
The union said in a statement that it began a comprehensive strike yesterday, Tuesday, after the shameful silence and indifference of Maeen's government and its Presidential Council towards the conditions of academics with the deterioration of the terrible economic situation of the national currency and the obscene rise in prices and the high cost of living.
The statement confirmed that Taiz University joined the comprehensive strike organized by the rest of the unions of public universities and higher education in the areas under the control of the Maeen government (University of Aden, University of Lahj, University of Shabwa, University of Abyan).
The union demanded speedy direction to disburse the salaries of faculty members and their assistants at Taiz University for several months, the disbursement of accumulated bonuses for years to all university employees, and the speedy disbursement of dues for academic promotions and financial settlements.
The university strike comes in light of a similar strike in schools in various areas controlled by the coalition factions, as the government of Maeen continues to belittle the suffering of the educational staff.