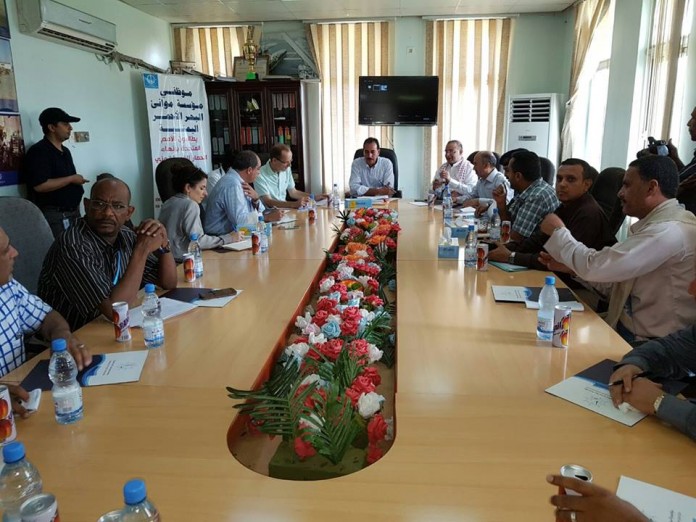 Al-Thawra Net
May 29th , captain Jamal Aiyash, the Chairman of the Yemeni Red Sea Ports Corporation, met  UN delegation for Humanitarian Affairs headed by Johannes Van Der Klaauw to discuss the obstacles facing Hodeidah seaport after attacking by the Saudi-led coalition warplanes.
Aiyash presented the major obstacles that face Hodiadeih port, mostly, the Saudi-led coalition blockade that prevented  UN authorized  ships to enter the port.
"the Un have to lift the port blockade re-shipping lines for the port is  serving 25 million people and the blockade raise the people suffering," Aiyash added.
According the head of the UN humanitarian delegation, Johannes Van Der Klaauw, their visit aimed to see the entry of food, treatments, humanitarian aid and oil derivatives to the port after the ships that get the permits from the United Nations, "our visit is also for view the humanitarian aspects that we can interfere with, such as, the diesel entry for electricity.
Klaauw stressed that he will inform the UN about  all the difficulties and obstacles facing the port of Hodeida to discuss and find solution.