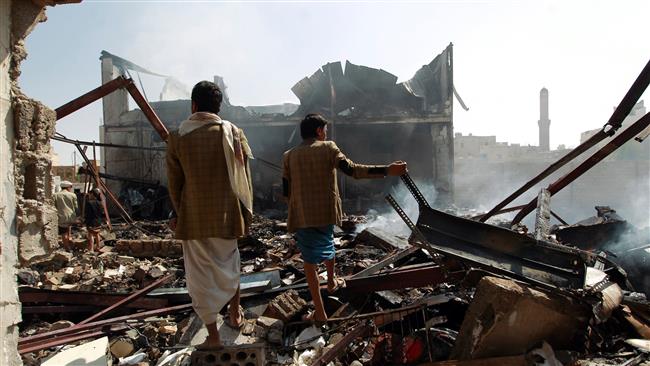 Al-Thawra Net
Saudi Arabia has launched fresh airstrikes on Yemen despite an ongoing round of UN-backed peace talks aimed at ending the conflict in the Arab country.
Saudi jets on Saturday carried out bombardments on Masloob district in northern Jawf Province, with no immediate reports available on the potential casualties.
Attacks had also been launched in Amran Province late Friday, with reports suggesting that residential neighborhoods across the northern province were targeted by at least 50 rounds of Saudi air strikes.
Riyadh's attacks on Yemen come despite UN-mediated talks in Kuwait between representatives of the Saudi-backed former regime and a delegation comprising of the ruling Ansarullah and allies.
The Houthi delegation on Saturday submitted a protest to the UN officials over the attack in Amran, saying such blatant cases of truce violation could lead to a full collapse of the peace talks.