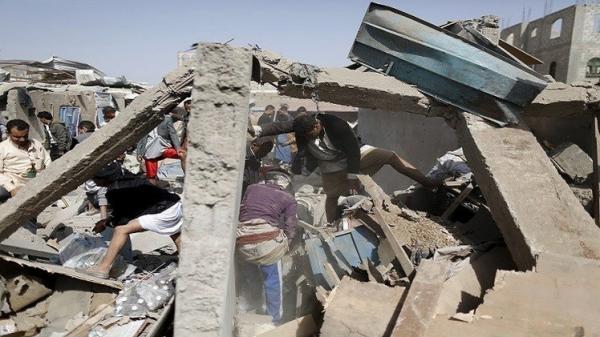 Al-Thawra Net
The Saudi-American aggression warplanes continued its criminal raids against the Yemeni people in various governorates of the republic.
A military source told Saba News Agency that the warplanes launched two raids on Mothab area in al-Safra'a district of Sa'da province, four others raids targeting different areas of Kitaf directorate and two raids on al-Malahit and al-Manzla'a areas of al-Zahir district.
The Saudi aggression rockets and artillery bombardments targeted al-Sheikh area at Manbh directorate and other shelling with cluster bombs targeting different areas of the same directorate, the source added
According to the source, the aggression warplanes carried out a raid on the Khadlan district of Masta'aba district in Hajjah province, six raids targeting Harad and Midi directorates, and launched a raid on Sanahan district in Sana'a
The same source indicated that the enemy warplanes launched four raids on al-Tali site in Najran.