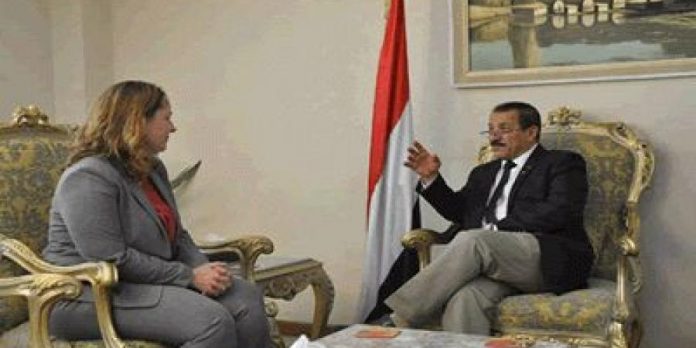 Al-Thawra Net
Foreign Minister Hisham Sharaf met on Sunday in Sanaa, Director of the Office of the UN Special Envoy to Yemen, Nicholas Davies, Nicholas Davies.
The meeting discussed the aggression states' military escalation, which aimed to impede the UN envoy's efforts aiming at stopping military operations and resuming the political negotiations.
It also touched on the Saudi-led coalition's recent violations that followed the briefing of the UN Special Envoy, Martin Griffiths, to the Security Council mid-last month, including the assassination of President Saleh Al-Sammad, and targeting the presidential office in the center of the capital Sanaa.