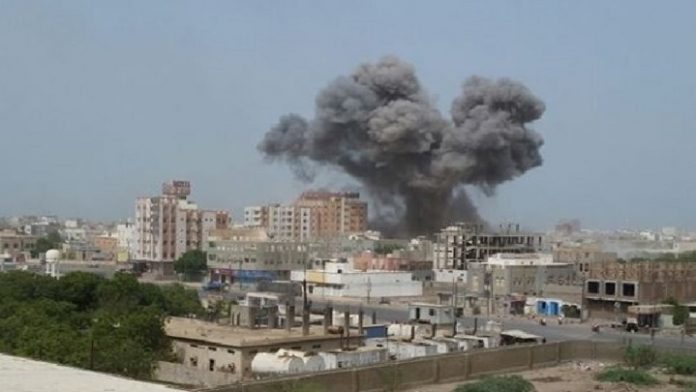 The Saudi Force launched 42 raids on three governorates and the border directorates were hit by rocket and artillery fire during the past 24 hours, injuring two citizens and destroying public and private property.
A security source told SABA that the air force launched four raids on the area of Haidan in the province of Sa'ada, which led to the injury of a citizen.
A woman was seriously injured by rocket fire on the Bani Sayah district of the border directorate of Razih. In Baqem district, the homes and farms of citizens were hit by 12 air strikes, rocket and artillery shelling.
The source pointed out that the enemy aircraft launched 22 raids on different areas in the districts of Harad and Midi in Hajjah.
In the province of Hodeidah, the warplanes  launched two raids on the road between the directorates of al-Tahita and Zabid and two raids on Al-Jahah area.