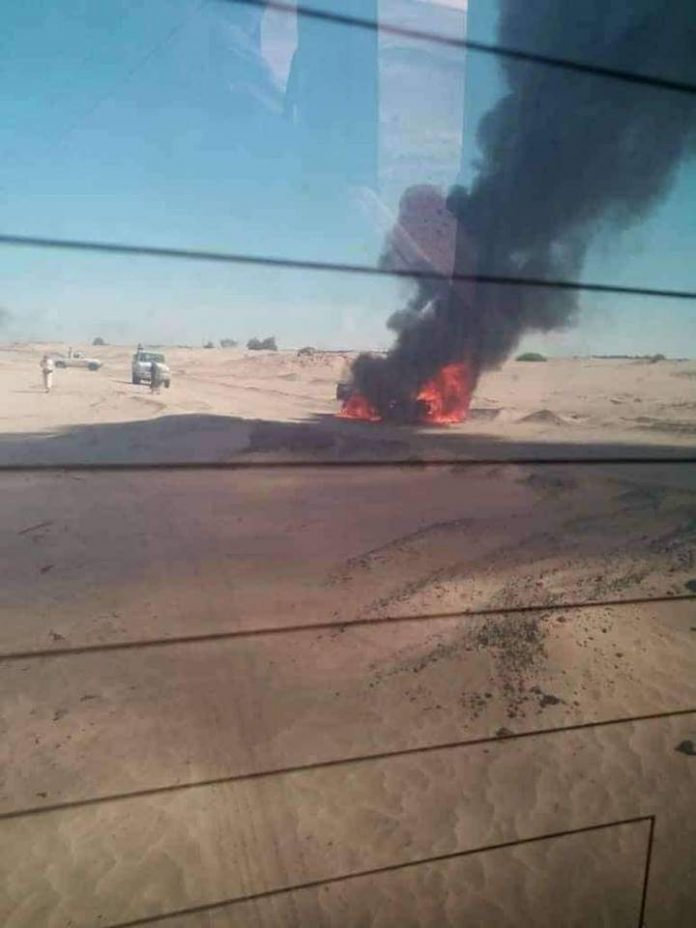 Violent clashes broke out between the coalition of aggression and  and the tribes of Damshakqah in the province of Marib.
The clashes started when the forces of the aggression tried to open the road  Which was cut at Camp Tadawin two months ago during a dispute between the coalition and the tribes of following the case of the killing of one of its sons by the bullets of the coalition.
The clashes resulted the death of number of the aggression forces and the destruction of a number of vehicles.