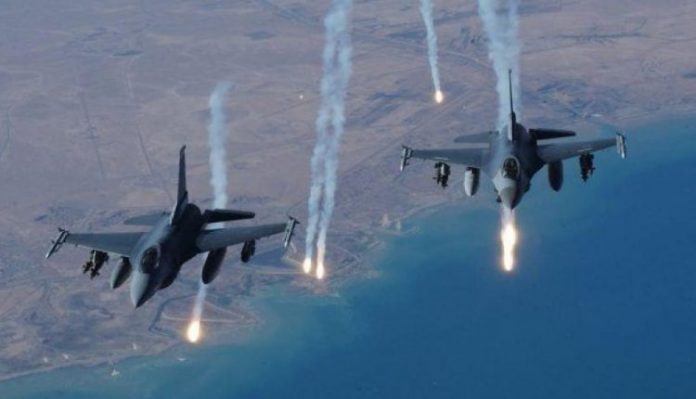 Al-Thawra Net
The US-backed Saudi-led aggression coalition warplanes on Monday continued its hysterical airstrikes on several Yemeni provinces, over past hours, a security official told Saba News Agency.
According to the official, the coalition waged an air strike on Bart al Marshi district in the province of Jawf, causing damages to several houses.
In Hajjah, province, the Saudi-led coalition launched an air strike on Mandelh area of Kosher district, the official added.