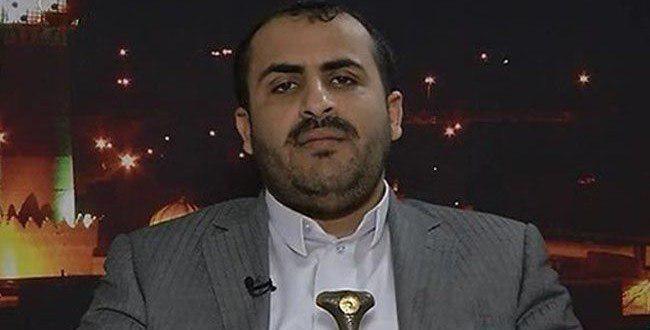 Al-THawra Net
The official spokesman for the Ansarullah movement, Mohammed Abdel Salam, has commented on the US military's confession of Yemen's successful downing of a US unmanned drone in Hodeidah.
Abdul Salam described the recognition as evidence of the US-Zionist agenda against Yemen, as well as the failure of its tools.
"The US military's acknowledgement of the reconnaissance plane that was shot down on the West Coast is a practical proof that the aggression is part of an American-Zionist agenda, and that the rest are mere tools that have failed in the face of Yemen's steadfastness," Mohammed Abdel Salam Said on Twitter on Sunday.
"The failure of the US tools [the Saudi-led coalition countries] against Yemen's steadfastness has forced the Americans to engage themselves directly, and to get involved in the various crimes committed against our Yemeni people for the fifth consecutive year," he added.
The air defences of the Yemeni army and People's Committees shot down a US-made MQ-9 drone fighter aircraft in the airspace of Hodeidah on June 7. The aircraft's infiltration into Yemeni airspace constituted a breach of the Sweden agreement, which is why the Yemeni forces promptly destroyed it with a surface-to-air missile, the army spokesman said