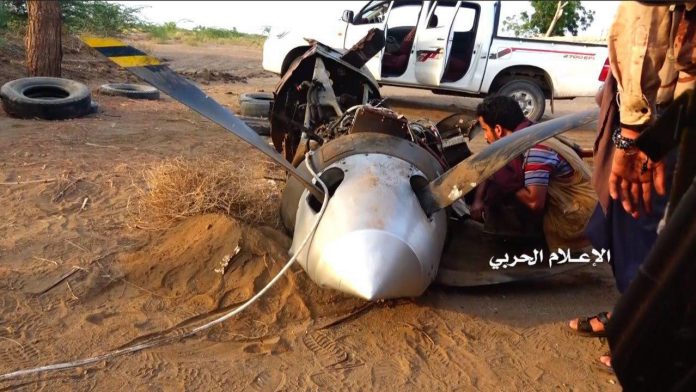 Al- Thawra Net
The US Central Command on Sunday confirmed the downing of one of its MQ-9 type aircraft earlier this month in the western Yemeni front of Hodeidah.
"On June 6, 2019, a US-MQ-9 aircraft was shot down, and we estimate that it was caused by a ground-to-air missile launched from the SA-6 air defense system," a statement by the spokesman for the US Central Command in the Middle East read.
Yemeni air defences have shot down many of these spy planes, which are the latest from the US industry in the region.
The US recognition of Yemen's successful destruction of its plane reveals the extent of its participation in the aggression against Yemen and the massacres of civilians.
US parliament has voted several times to stop US military support for Saudi Arabia in its aggression against Yemen, but have been overruled by the Trump administration. In May, the White House veto of parliament's vote won the day, meaning that US military support for the Saudi-led invasion and massacred continues up to this day.