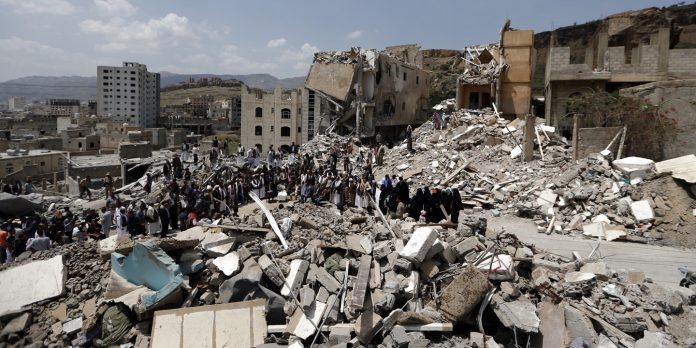 The Saudi aggression forces and its mercenaries continued to target the province of Hodeidah in violation of the ceasefire agreement, while the governorates of Sa'ada, Sana'a and Marib were targeted by artillery shelling, missile and air raids in the last 24 hours.
A security source told SABA that intensive artillery shelling targeted various areas in the area of ​​July 7th in the province of Hodeidah.
The source pointed to the shelling of houses of citizens in the city of Drehami by artillery; while  military bulldozer for the  forces of aggression built  fortifications north of the city of Drehami.
The source said that the mercenaries of the aggression shelled more than 12 Katyusha rockets and 58 mortar shells on the homes and property of citizens in the villages of al-Zaafran and Sheikh in kilo 16 area.
A citizen in the Directorate of Shada in the province of Sa'ada  was injured by the fire of Saudi border guards; while  different areas in the Directorate of Razih were bombed by  missile and a Saudi artillery.
The source said that Saudi warplanes launched nine raids on the Directorate of Sarawah in the province of Marib , and launched a raid on Camp in Sinhan  area Sana'a province and targeted  with two raids the  Military College in the Directorate of Bani Harith, the same governorate.