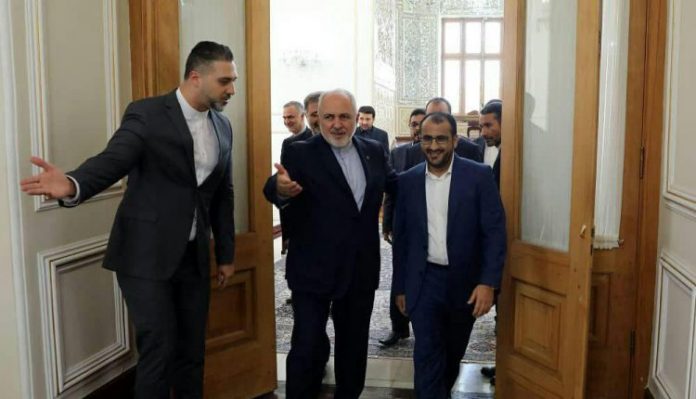 Al- Thawra Net
The head of the National Delegation and the spokesman of Ansarullah Mohammad Abdulsalam on Sunday met with Iranian Foreign Minister Mohammad Javad Zarif in Tehran, Iran.
The National Delegation of the National Salvation Government of the Republic of Yemen, headed by Ansarullah spokesman Mohammed Abdul Salam, recently visited the Islamic Republic of Iran & had a fruitful meeting with Iranian Foreign Minister.
"During the meeting in Tehran, we had fruitful discussions on ways to strengthen bilateral diplomatic ties between our two brotherly countries, and we discussed joint cooperation to support the political solution in Yemen and to bring an end to the siege and the war of aggression", Abdulsalam said on Twitter about the meeting.