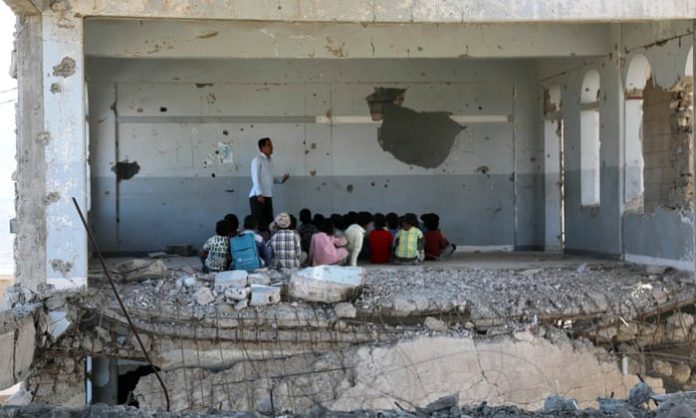 Saudi aggression coalition continued to target citizens' houses and properties in Hodeidah province in new violations of the ceasefire agreement.
A security source pointed out  that the forces of aggression bombed  various areas of Kilo 16 in Hodeidah with machine guns, and targeted with artillery and various machine guns scattered places from the area of ​​al-Jah district Beit al-Faqih .
The source added that the  aggression warplanes launched seven raids on the Directorate of Baqam in Sa'ada, while populated villages in the Directorate of Munbh were bombed by Saudi missiles and artillery which caused a loss for the property of citizens.
The source condemned the continuation of the aggression coalition in breaching the Swedish agreement and targeting civilians in Hodeidah, which continued to commit horrific war massacres in light of the silence of the world and human conscience.