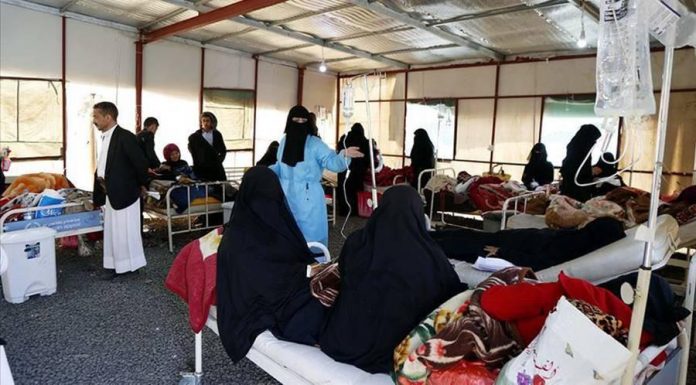 Al- Thawar Net
The Yemeni Ministry of Public Health has indicated that tens of thousands of Yemeni patients are still suffering because of the lack of treatment facilities in the country.
Health Minister Dr. Taha al-Mutawakel said in remarks Monday evening: that "the ministry has signed a number of pacts with the United Nations to transfer critical cases abroad, but the aggression coalition at the last minute prevented the planes from reaching Sana'a airport."
He confirmed the death of a number of patients who were to be transported within the air medical bridge for treatment abroad.
The Minister of Health added that some of these patients are still in some hotels in the capital today waiting to travel. "Yesterday, there were understandings with the United Nations to transport them and we hope that they will deliver."
Moreover, the coordinator of the High Medical Committee of the Air Medical Bridge, Yahya al-Hamdani, said to al-Masirah TV Channel m that more than 20 patients who were to be transported via the air medical bridge have died as a result of the ban on their travel.
He added: "We are surprised every day by the contact of the families of patients and their confirmation of the death of patients, while the countries of aggression prevent for the sixth time flights of critical cases from Sana'a airport, the last of which was 20 days ago."
For his part, Director General of Sana'a International Airport Khaled Al-Shayef said: "The average flight of the United Nations, the Red Cross and Médecins Sans Frontières at Sana'a airport is three flights per day, equivalent to 1,300 flights per year."