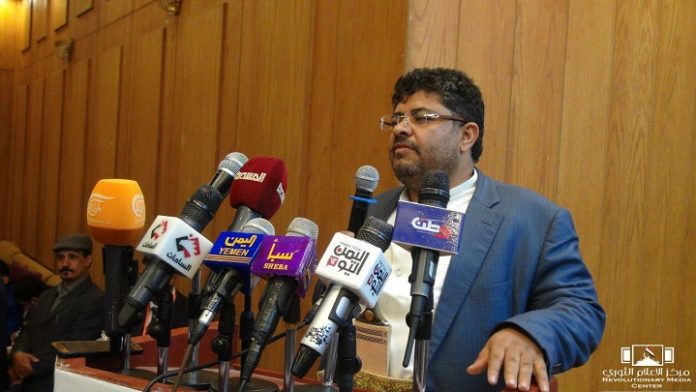 Al- Thawra Net
Member of the Supreme Political Council Mohammed Ali al-Houthi has commented on the announcement made by the Spokesman of the Yemeni Armed Forces about causalities of the Sudanese mercenary forces participating in Saudi-led aggression on Yemen.
He describes the causalities as "a product of the trafficking of ousted President Omar al-Bashir and his successor of Sudan's youth."
"Sudan has been subjected to abuse and misinformation from its ousted former president Omar al-Bashir and the Saudi-led coalition. The Sudan has been overlooked," he tweeted at midnight on Saturday.
"Why didn't the Sudanese go to defend Mecca or Medina instead of Aden, Taiz and Hodeidah?" he asked, referring to the fact that Saudi propaganda hires mercenaries with promises of them "defending the holy cities".
He went on to accuse the transitional authority's military leadership in Sudan of following in al-Bashir's footsteps.
Mohammed al-Houthi furthermore refuted the Sudanese army spokesman, who had said that Sudanese forces in Yemen should not be called "mercenaries for rent", and claimed that they "came to Yemen to defend [it]".
"Then why hide the fate of the Sudanese participants in the aggression if they are on the mission of defence and not invasion?" al-Houthi asked, pointing out the fact that Sudan and Saudi Arabia both hide the facts of Sudanese mercenaries who are killed, wounded or captured in Yemen.
"Those who do not disclose the fate of the dead, prisoners and missing recruits and officers, will not be faithful to their duties, battles or relatives," he added.
However, Mohammed al-Houthi clarified that Yemen is always ready to negotiate with the transitional government, now that Omar al-Bashir has been removed from power.
"We renew our call. We are ready to consult with the Sudanese revolutionaries."